Welcome to the Trusted Agent Network Of Nigeria  
Latest News: We are pleased to announce that the newest version of the BitMinutes webapp for digital marketing services is now in beta testing.
BitMinutes Nigeria is working with current Trusted Agent Network agents (TAN Agents) to confirm that the services destined for use by the underserved communities of Nigeria work as promised prior to its general release for public use in September.
Start Sending Money to Nigeria For Free Today!
Enjoy free international money transfer from the United States to friends and family in Nigeria as a customer or as a Trusted Agent. 
Your account is FDIC insured up to $250,000 through our partner Prime Trust for U.S citizens.
State-of-the-art technology allows you to quickly purchase and send Naira or U.S. dollars through our Trusted Agent Network
Send money for free with your bank account. Also top-up any mobile phone in Nigeria.
Login to my Wallet Now:
Send Money For Free

BitMinutes Nigeria Story
BitMinutes first came to Nigeria in early 2018 with its initial service offering:
The ability to purchase BitMinutes (BMTs), which are universal prepaid airtime minutes that may be converted to phone time on any mobile phone operator.
The ability to accept BMTs from other BMT holders, simply by transferring them between the two holders' mobile phone wallets (eWallets)
Free money transfer from the U.S. to any bank account in Nigeria
Cash-out ability: BMTs may be converted back to cash, unlike any other prepaid minutes.
The newly updated BMT mobile service will add:
The ability to purchase and hold US dollars
The ability to purchase and hold bitcoins (BTCs)
The ability to transfer these currencies between wallets, or cash them back into Nairas
In our two years in Nigeria, BitMinutes has also created a Trusted Agent Network (TAN) of merchants that accept the Nigerian BitMinutes for goods and services. These agents may also exchange Nigerian BitMinutes for local currency. That network currently includes more than 1,300 TAN agents, serving more than 7,000 local consumers.
The BMT is a Stablecoin Tied to the Naira
The Nigerian BitMinute is a stable coin that can be used as a currency in Nigeria. Unlike global tokens that may float in value against local currencies, stablecoins are fixed in price against the local currency, such as the Naira. This allows a consumer to plan purchases and payments without having to worry about currency devaluations that may occur in financial markets.
For more information about the BitMinutes Nigeria program, contact Ufuoma Emefeke, Chief Executive Officer 
Email: ufuoma.emefeke@bitminutes.com
Phone: 07037028051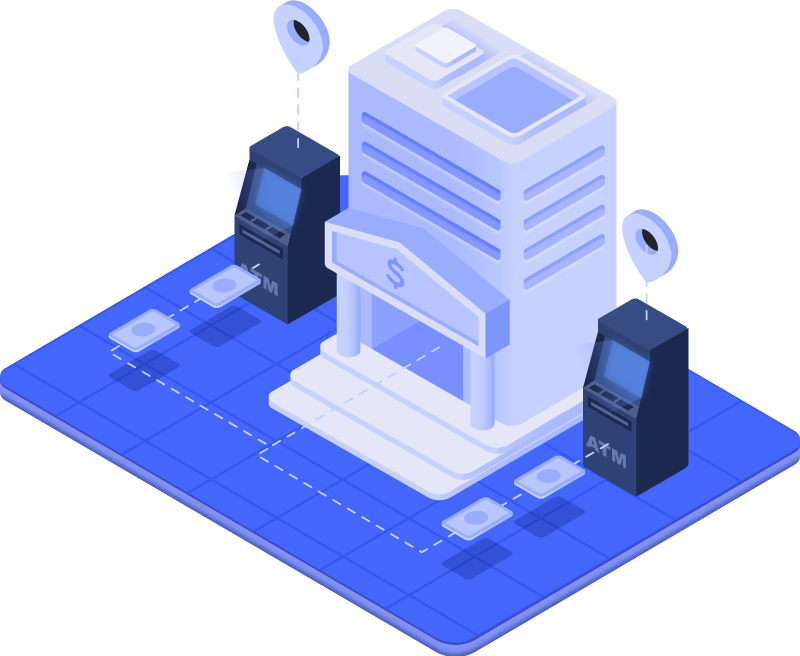 No Transaction Fees
Send Trusted Naira for Free- Never pay a transaction fee

Over 1,500 Locations
Pick up Naira quickly at your local retail location

Trusted Naira
Send and receive Naira anytime, 24 hours a day, 7 days a week

Get Paid Easily And Quickly
Receive money easily in your local currency with your free TAN wallet 
Frequently Asked Questions
What Is The Trusted Agent Network?
The Trusted Agent Network Agent (TAN) is the "Uber of Banking". TAN Agent brings affordable, secure, mobile phone-based financial services to communities that lack traditional banking services. Become the financial center of your community as a local agent sharing financial services.
Who Can Become A TAN Agent?
There are three types of TAN Agents who use the BitMinutes mobile blockchain technology to share financial series with customers, friends and family who can also join the network.
Retailers with a physical location: this allows the corner store to become a corner banker.
Independent Agents: For entrepreneurs that are not tied to a retailer or physical store, the opportunity to become a "Branchless Banker."
Publishers: For publishers with a significant digital footprint, there is an opportunity to participate in revenue sharing as a TAN Publisher.
HOW CAN I EARN A REFERRAL BONUS?
By becoming A TAN, the Trusted Agent Network, that turns a corner retailer into the corner bank! ANYONE can become a TAN Agent. You don't need to own a business, but you CAN use BitMinutes to create your own business! TAN Agents use BitMinutes to guarantee consumer micro-loans, as we said, but TAN agents can also recruit other TAN Agents to create their own network marketing organization. Your network can stretch across the entire world!
SHOULD I BE CONCERNED ABOUT FRAUD?
Our lending platform uses artificial intelligence to create a Trusted Agent Network (TAN) credit score based upon the consumers' social media "footprint" and phone usage data. Since we create a secure identity when someone opens an account (we call this a wallet), they would not be able to open up a new account with any other TAN Agent until they paid back the original loan.
HOW IS MY TRANSFER SECURE THROUGH THE TRUSTED AGENT NETWORK?
We have partnered with Prime Trust who will offer FDIC insurance protection for your cash transfer up to $250,000 for U.S. citizens.